Scope
University Staff – Vice Chancellors/Faculty and Non-Teaching; Past and Present.

Various Akal Schools(AAs) and their Academic as well as non-academic staff(Principals, Head Mistresses, Teachers as well as Student Counsellors).

Visiting Faculty…. Subject Experts(School education or higher education)

Consultants and Trainers.

Parents of the students.

Anyone else wishing to be either a volunteer or a mentor.

Alumni.


Existing or formal volunteers or donors.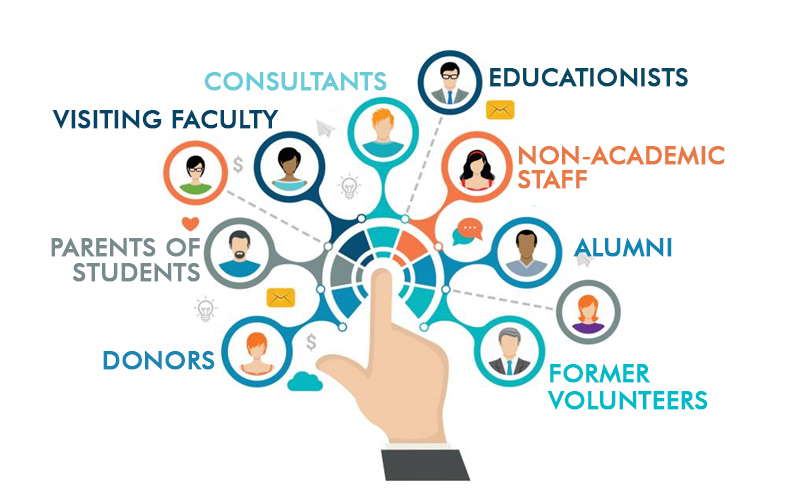 Only those who have learned the power of sincere and selfless contribution experience life's deepest joy: true fulfillment.