Conceptual Team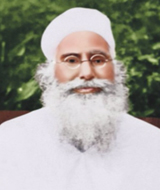 Sant Attar Singh Ji
The most widely known and respected Sant in modern times, was born at Cheema on 28 March 1866. His advocacy of education for the girl-child, and blending education with spirituality show his sense of foresightedness. Even a century back, he knew that mere scientific education would only lead to destruction, and education of the girl-child would result in the whole family getting educated. For that he set up a school for girls in 1906.
Read full profile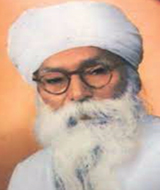 Sant Teja Singh Ji
Sant Teja Singh Ji is one God-conscious person who was a Messenger from God, he came on Earth to show the ideal way of life to erring mortals.. He has been a unique world-renowned person – a great scholar, activist and saint. Sant Teja Singh obtained MA, LLB, AM degrees. Sant Ji had spiritual training in the house of Guru Nanak Dev ji leading to Divine - realization under the guidance of Sant Attar Singh Ji of Mastuana. He opened the first gurudwaras in the UK, USA and in Canada. He propagated the Sikh faith in the Western world and protected Sikh rights around the globe.
Read full profile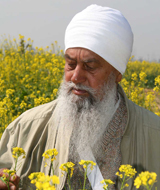 Dr. Khem Singh Gill
Dr. Khem singh Gill is an internationally known agricultural scientist who obtained his PhD from the University of California, USA. Dr. Gill has proved to be an outstanding and highly competent teacher, researcher and administrator. He made major contributions in establishing several research centres and laboratories. His contributions have been recognized with several awards some of which include Padma Bhushan by the government of India, Rafi Ahmed Kidwai award, ICAR team award, FICCI award and award for triticle research by the USAID. He came in contact with revered Sant Teja Singh Ji in 1949 and has since been associated with the spread of value-based education in rural areas of North India where 130 Akal academies are functioning and are providing high quality education integrated with spirituality.
Read full profile